Who is Kit?
My name is Cross. Kit Cross. And yes, my life reads like the location settings for James Bond films. Gorgeous. Remote (and not so). Breathtaking. From the serene to the chaotic. Mountain tops in Tibet to markets in Marrakesh. Even Timbuktu. My backyard is huge and I haven't run out of places to get to yet.
Travelers like me rarely do.
Traveling with all your heart gets you in touch with the world at large and results in those magic experiences we love to read about. It's being unafraid to immerse yourself in the culture, environment and the wonderful, warm, inviting people around you all over the world. It builds bridges of understanding — and grows friendships that can last a lifetime.
When you 'travel with all your heart', you can't help but want to share the experiences. These days I'm hiring out as an Adventure Guide and a Tour Director. I'll take you to places that don't have Campbell's Tomato soup on the menu. Places that don't show up on the list of 'all-inclusive' swim-up bars and Westernized hotel rooms. Not that I have anything against hot showers …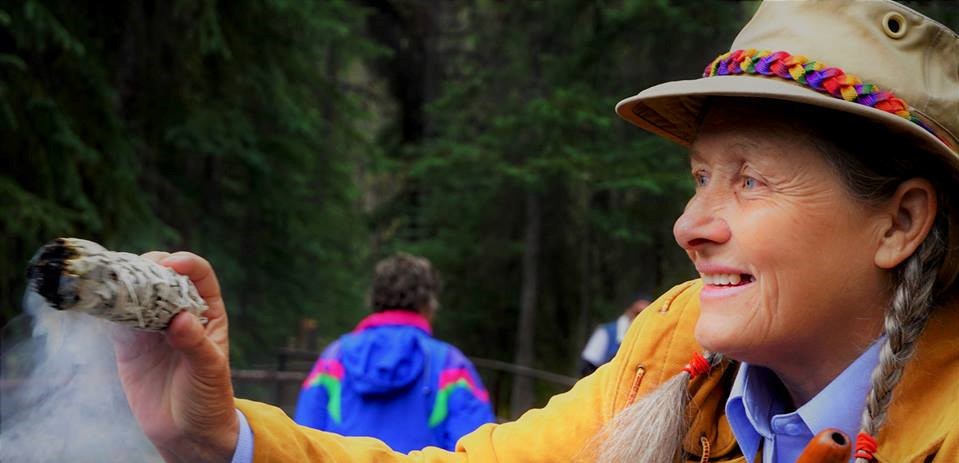 Over the last 8 years, I've escorted 5 star guests and backpackers alike, through the streets of downtown Lhasa, paddled the wilds of Algonquin Park in Northern Ontario, and sipped wine on a rooftop overlooking the Great Wall of China. We've been charged by cows outside a temple in India, climbed steps three at a time (then a breath) at the Potala Palace in Tibet, burned ceremonial sage and listened to a native elder telling stories at Pyramid Lake in the Canadian Rockies. And we dipped our toes into the Pacific ocean to see if it was warmer than the Atlantic.
I know these places — I've been there, lived there, travelled them with all my heart, and made great friends. I return again and again, always finding something extraordinary and new to share. So hop on the bus Gus!— on your trip of a lifetime. Let's go find the world. It's right where you left it!
Our Company
Adventures with Kit is a small company about to embark on our 4th expedition. As a traveler, I know all the parts of the world I'll take you to. There are not too many places I haven't passed through, lived in, traveled to or otherwise have an intimate connection with.
I'd say that 40 years ago my clients were likely backpackers. Now they have the hearts and minds of backpackers – they're looking for that down and dirty in-the-street, up-close and personal experience with the local culture and nature,–but their bodies really want to go back to a comfortable hotel with a clean attached bath and hot water at the end of the day. There's absolutely nothing wrong with that. It gives you a chance to get some perspective on what you've just seen and done– whets your appetite for what's to come the next day.
We are constantly striving to have as little impact on the environment as we can get away with and try to avoid single-use plastics wherever we can, for example. Typically, since it is the third world, we do the best we can.  We may not be able to fix the issue in the places we travel but we can mitigate our contribution towards it. If you bring your own water bottle, a water purifier like this Steripen means you can fill it up directly from the tap in your hotel. Even 10 years ago that was unheard of!
It's also important that our interaction with the cultures we come in contact with is respectful and that we see ourselves as travellers—not tourists. If you "Travel with all your Heart" you'll see the very best (and worst) of this little blue planet and come away with new friends and ideas that are bound to change and challenge your perspective.
Because of the laws in Canada where we're based, we are fortunate to be partnered with a local travel agency—that way you know we're not going to abscond in the middle of the night with your hard-earned cash!  Raelene at Raelene–Around the World Travel in Nanaimo, BC takes care of all the booking arrangements for us (processing of credit cards, collecting payments, booking flights, etc.). Feel free to shoot any itinerary/ tour questions to me.