Home
It isn't all about Machu Picchu
There are a few things worth getting up at the crack of dawn for. Watching the market come to life, the smell of bacon frying in the kitchen, standing outside a farmer's barn and crowing at the roosters in retaliation for yesterday morning and Andean Condors.
And there we were—far from the maddening crowd, sitting on the hillside at El Cruz del Condor, with NO ONE AROUND. You have to time it right to make that happen. It's peaceful, serene….all of a sudden something changes—a cloud comes over the sun and something makes the hairs on the back of your neck stand on end. We look directly up and not more than 2 meters above our heads the 'cloud' beats its 2.5 meter condor wings and glides effortlessly over our heads to the valley looking for a little fast food.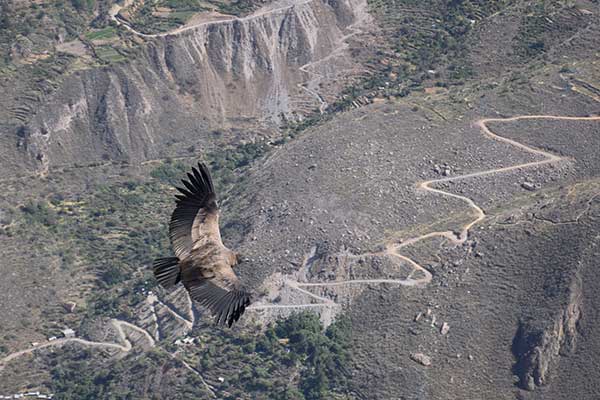 Peru is all about little moments like that. Profound, subtle,surprising. We'll take you from the sophistication of Lima to the colonial town of Arequipa with its cobblestone streets and grand houses. Across the high plain (4900 meters at one point!) to the Colca Canyon. Lake Titicaca and the reed islands. Then onto the PeruRail train as we slowly wind our way through the valley to Cusco.
You can't go to Peru WITHOUT visiting Machu Picchu and the Sacred Valley of course and we will! But you'll see there's so much more. Unlike other companies we won't finish there. We're on our way into "Darkest Peru" (The home of Paddington Bear, doncha know!) and the jungle town of Iquitos–the beginning of our trip up the mighty Amazon.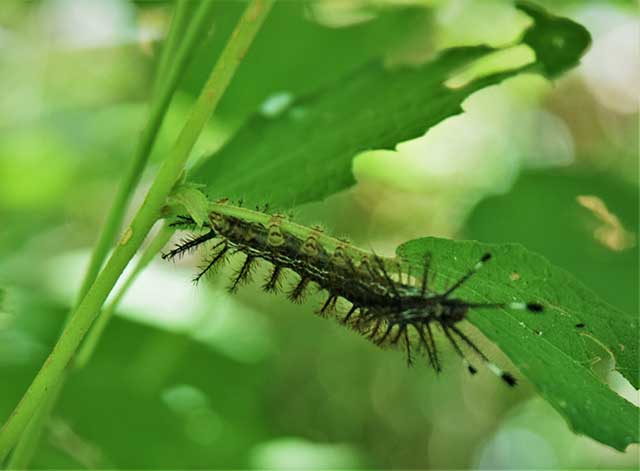 Imagine yourself for 4 days up the river looking for owl monkeys, pink dolphins or fishing for piranha. Relax at our riverside lodge. Learn to weave, go ziplining, birding or just chilling. It's a great way to finish the trip. See the itinerary for details.
My wish for you is that you'll come back at the end of the trip profoundly changed with a hunger and thirst to get to know the rest of the world in an up close and personal way. So for sure you should see Machu Picchu—how could you not? But be ready to have your socks knocked off with all the magic Peru has to offer. Please see the gallery above for more photos and video.
See above for the Itinerary and FAQs.
I'm cautiously optimistic. but I see light at the end of the COVID tunnel. In that spirit, we're going ahead with plans for Peru in November 2021. If we are able to safely travel then and Peru is able to welcome guests, then we're on! Let us know you're interested!
So for the time being, dream on! Join in the discussion on Facebook. See the link on the right hand side of the page. I'll be posting as often as I can on the Travel Blog.
Got other questions? Contact us!
Itinerary
Daily Itinerary
Here's a summarized itinerary of the tour. An available FULL ITINERARY can be downloaded below.
DAY
ACTIVITY
1
Arrive Lima
2
Lima all day
Optional: Barranco or Old Town walking tour (free)
3
Flight to Arequipa
Optional: Visit Santa Catalina Monastery
4
Arequipa all day
Optional: City walking tour (free)
5
Across the high plain to Chiyay
6
Colca Canyon tour to the condors
7
Across the high plain to Puno
8
Lake Titicaca and the Reed Islands
9
Train to Cuzco
10
Cuzco with visit to the Pizac Market
11
Free day in Cusco
Optional: Photo tour
12
Tour to Sacred Valley (Chinchero, Maras, Moray, Urubamba, and Ollantaytambo)
The Voyager train to Arguas Calientes
13
Tour to Machu Picchu
14
360 train to Ollantaytambo
Return to Cuzco
15
Flight to Iquitos
16
Riverboat transfer to Jungle Lodge
17
Jungle Lodge fishing for Piranhas?
Victoria Regia Lillies?
18
Jungle Lodge village visit?
Bird watching?
19
Back upriver to Iquitos
Farewell Dinner
20
Flight to Lima and home
What's Included
All transfers as indicated
Hotels with breakfast
Tours as mentioned
Machu Picchu basic entrance, historic site entrance in Cusco ( extra to climb Huayna Picchu)
Perurail Titicaca train Puno to Cusco
Inca Rail Voyageur Level train to MP and 360 level train to Cusco
All ground transport
Services of TD and local guides
Gratuities for Colca Canyon tour, Amazon lodge and PeruRail to Cuzco
Welcome and Farewell dinners and dinner at El refugio
Meals as indicated at lodge
What's not included
Internal flights (3) and your international flights
Meals other than those mentioned
Gratuities for local guides on optional tours (Machu Picchu guide, any other optional tour)
Gratuities for Tour Director
Tours listed as optional
Pre and post hotel nights
Notes
We hope nothing has to change but Peru is Peru and you need to be flexible. You never know when or why we might need to change a hotel but it can come up. As experienced travellers you know it's all about the adventure and the surprise along the way.
You don't need to speak Spanish but you certainly have time to give it a try between now and then. Try this: It's free and pretty good. (https://www.duolingo.com/course/es/en/Learn-Spanish-Online)
Do you need trip cancellation/interruption and medical insurance? In a word—yes! Unless you are okay with getting ill or injured and riding it out in Peru then you need a way to get taken care of if anything happens. Trip cancellation covers you for everything from lost bags to cancelled flights and all the things you hope don't happen to you.
Make sure to check the FAQs
Do you need shots? Not 'required' but the usual recommended for travel are a smart idea. There is malaria in the Amazon as well as yellow fever. Check with your doc about what you need. The advice of covering up, not getting bit and using bug juice with DEET is well founded. (and works for dengue fever as well).
Recommend you download WhatsApp (wifi based communication with me and the rest of the group as well as back home) XE Currency Converter—also works when you're offline! Both free apps.
"Adventures with Kit" trips are unique and well thought out. Please read Is It For You? to make sure the trip is right for you.
OPTIONAL ADD-ON: Nazca Lines by Plane!
I've been able to locate a great 2 day package from Lima to visit the famous Nazca Lines. Package includes road transport to and from Nazca with a couple of stops along the way, one night's hotel accommodation and your flight over the Nazca lines in a Cesena 152 (or equiv). This would be scheduled for Nov 2-3 or 3-4 and you'd meet the rest of the group on Day 1 of the tour Nov 4th on your return to Lima.
Mail me if you're interested for details. I THINK the cost is about $450 USD all in except guides tip.
FAQs
Frequently Asked Questions
What is the most appropriate type of luggage to bring?
I prefer a backpack or duffel bag, as suitcases can be cumbersome and difficult to store in buses, etc.. Keep in mind that you will normally have to carry your own luggage on and off buses and trains and up and down hotel staircases. Suitcases with wheels may be awkward on dirt or cobblestone roads.
Do your tours include international airfare?
Travelers arrive from all over the world to begin our tours and it is not possible to include international airfare in our prices. We would be happy to help you arrange flights. Just ask for an air quote when making your booking.
What happens when I get to Lima? (what happens if my flight is late etc)
Arrival
We will have your arrival details. Pick up your bags and proceed through immigration. Our transfer drivers will meet you on the way out—past baggage and immigration. They'll have a sign with your name on it. They know your flight details and will check to see if its on time/delayed etc and adjust accordingly. If your flight gets in at 3 in the morning, there will be someone there to get you! I will meet you at the hotel.
In the extraordinary situation that there is no one there (stuff happens) don't panic. Have the airport staff put you into a taxi. Please pay for it USD will work. I'll reimburse you on arrival at the hotel. You will have my contact details (call me first if you can) as well as the hotel name and address in your final tour documents. I can't imagine you'll need to do this but it's always a good idea to have a plan B and C.
Departure
The tour finishes in Lima. We will transfer you to the Iquitos Airport on the 23rd for your connecting flight to Lima. If you need a post night or maybe a day room if you have a late flight please speak to Raelene at Around the World Travel.
Please make sure Raelene at ATWT has your flight arrangements and any subsequent changes prior to departure
What clothing should I pack for one of your adventures?
We always recommend packing as light as possible however the specific requirements for your tour will vary widely depending on where and when you are traveling. Please see packing list below—it's specific to Peru.
What vaccinations are recommended for this adventure?
It's important that you receive the most accurate and up-to-date travel health information for the region you will be visiting. The only one qualified to provide you with this advice is your family physician or a specialist from a Travel Health clinic. Having said that, there is currently no yellow fever certification required in Peru. Please note there is malaria, dengue and yellow fever in the Amazon area. Our tour is not during rainy season so the risk is low. Bug juice with DEET is strongly recommended, and Malaria meds can be taken.
What about altitude and altitude sickness?
When we're in the Colca Canyon we'll be travelling at 4900 meters for a short period of time. Mostly well be at 37-3800 meters but we will have gotten there gradually. We follow the adage 'travel high and sleep low" Please see my blog post "A Word About Altitude" for some practical advice.
How many people can join a tour?
We keep our group sizes low so you have the freedom to move around and get involved with your surroundings, as well as more personal attention from our local guides. Our maximum is 15 guests on this tour.
Can you provide me with a list of the hotels we will be staying at?
The expected hotels are listed and linked in the downloadable long itinerary. It may be necessary to change a hotel due to operational concerns but the substitution would be of the same quality or higher. Adventures with Kit reserves the right to change a hotel if needed.
Are there bugs in the Amazon?
Yes.
Are airport transfers included?
All airport transfers are included. It's imperative for you to provide us with accurate flight details and update us if that changes. Please download Whatsapp to your device and we'll provide you with contact information in your final documents so you can let me know if there are any last minute changes.
What type of ground transportation is used on your tours?
In Peru we'll be using 3 local flights (tickets purchased on your behalf on booking), a Sprinter van or equivalent for the Colca Canyon tour to Puno, Peru Rail Titicaca Train to Cusco and Inca Rail in Voyageur Service to Machu Picchu and 360 service for the return to Cusco.
Who are my travelling companions?
It appears to be a motley crew of travellers from UK, OZ, US and maybe some Canadians. Ages range from 70 to approximately 30. They are all English speakers.
Do I need to speak Spanish?
The cheeky answer to that is 'No—that's why you have me!" It never hurts to have some of the language though. Here's a free resource: www.duolingo.com
If you get the Spanish down you might want to take a stab at Burmese or Mongolian—I'm thinking ahead.
.Can I book extra nights of hotel accommodation before or after my tour?
You bet! Strongly recommend you arrange to come in a day or two in advance. We can make those arrangements for you and will try to get you space at the same hotel we're using in Lima—Miraflores district. Are you thinking about the Galapagos at the end if it's the only time you'll be on the continent? Ask Raelene—she can likely find you something!
What about power?
I carry a small power bar with me to manage all my devices. Means I only need one adapter and power point. Power is 220 volt 60 hz but uses either the US style 2 pin (no ground pin) flat plug or the European 2 pin rounded plug.
Devices using heating elements (hair straighteners/dryers etc) are voltage specific. If your device needs 110 volts (from North America) you'll fry it on 220 without a transformer—NOT AN ADAPTER. Usual electronics such as computers, phones and cameras can use an adapter only.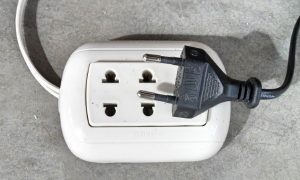 Is tipping included ?
Almost all tips are included with the exception of the Tour Leader. Please speak to Raelene at raelene@atwt.ca for current industry standard. (For optional local tours USD $2 (for an hour,) or $5-7 (for a day) is a reasonable rate if you were happy with the service.)
Packing List
Note: The best clothing for cold weather is either wool or synthetic materials in layers, as this is quick-drying and can keep heat in better. We suggest a base-layer, then a mid-layer such as a light fleece jacket or similar, then a windproof and waterproof layer.
Laundry is easy and cheap (send it out) so packing light is quite manageable. I avoid jeans because they take forever to dry and as a general rule in cold/wet weather—cotton is NOT your friend.
Cold weather (Arequipa to Cusco)
Long pants (2 pairs) quick dry and possibly zip off legs
Long sleeved shirts (2 needed)
Thermal base layer (2 sets needed)
Socks
Beanie or toque
Mitts
Rain gear
Trainers or hiking shoes
Fleece
Down vest is handy and packable
Windproof shell (my gortex raingear is this layer for me)
sleepwear
Warm Weather (Iquitos to Lima) – Combine this with your coldweather choices.
Shorts.pants (1-2 pairs—could be your zip off pants?)
Sandals or flipflops
2 x Tshirts
2 x longsleeved shirts
Socks
Light rain gear—a plastic poncho is a great idea
Fleece
Bathing suit
Documents
Flight info (required) (Printouts of e-tickets may be required at the border)
Insurance info (required) (With photocopies)
Passport (required) (With photocopies)
Pre-departure information (required)
Essentials
Binoculars (optional)
Camera (With extra memory cards, ziploc bags for rain and batteries)
Cash, credit and debit cards
Day pack (Used for daily excursions or short overnights)
Ear plugs
First-aid kit (should contain lip balm with sunscreen, sunscreen, whistle, Aspirin, Ibuprofen, band-aids/plasters, tape, anti-histamines, antibacterial gel/wipes, antiseptic cream, Imodium or similar tablets for mild cases of diarrhea,, insect repellent, sewing kit, extra prescription drugs you may be taking)
Flashlight/torch (Headlamps are ideal)
Locks for bags
Moneybelt
Outlet adapter (Peru uses the US style of outlet but at 220volts)
Personal entertainment (Reading and writing materials, cards, music player, etc.)
Small travel towel
Emergency whistle
Sunglasses
Toiletries (Preferably biodegradable)
Watch and alarm clock (your phone?)
Waterproof backpack cover
Sunhat/bandana
Important Tips
Roll everything
Use some form of packing cell (I use ziplock freezer bags)
Under 23kg for checked bags
Is It For You?
Hotels
The accommodations are in family run inns, not chains. They're sometimes quirky and unusual. If I find a castle, we'll be in it! Rooms have attached bath, hot water (normally) and a fan in the ceiling rather than air conditioning. Comfortable, clean and simple are the order of the day. I think I've chosen well. This is definitely not a 5 star trip–we're here for the adventure!
Daily Life
As with all Adventures with Kit, I've left lots of free time with activities available you can join in if you like. Or not. There are excellent free walking tours in Lima, Arequipa and Cuzco (just tip the guide). There's also a highly recommended photo tour of Cuzco backstreets or rafting in Arequipa that you might want to jump on. If you're at loose ends and you want to have an adventure together, we can meet up on a free morning and decide what everyone wants to do. Or you are free to do your own thing.
Fitness
In terms of health and fitness, you need to be mobile and relatively healthy. We'll be walking over uneven ground on cobblestone streets in ancient cities and doing some small hikes (you can choose to do these or not. Maybe an hour or 2 at most). It's meant to be a laid back kind of adventure and I hope you're pleasantly tired by the end of the day — not exhausted! Everything we're doing can be done in a good pair of trainers or hiking shoes. Hiking boots are totally unnecessary. I'll be packing my trusty hiking shoes and a pair of sandals for the jungle
Dates & Pricing
Adventures with Kit-Peru 2021
20 days (November 2021) – Lima to Iquitos
Pricing
Per Person based on double occupancy
$3,499 USD (pricing may change)
Per person based on single occupancy
$3,999 USD (pricing may change)
If you are single and would like a room mate, let us know. We will do what we can to find you a travel companion of the same sex. There are no guarantees that we will be able to or that you will be compatible. Travellers wanting our assistance must agree to settle for a single spot if we're unable to match you up.
There are 3 domestic airfares not included. We need to book these for you so we're all on the same flight. The cost will depend on what's available at time of booking.
A deposit of $500 USD plus the cost of those airfares is required at time of booking. The deposit and airfares will be held in trust until the tour is announced as a go (our minimum is 8 pax) After this both the deposit and airfares are non-refundable
Ready to book? Click here and you'll be taken to the booking page. Fill out the form and we'll be in touch right away.
Please read the "Terms and Conditions" as well as the "Is It For You?" before you book
Optional add-on to Nazca Lines (pre tour) is approx. $450 USD
Please mail me for details if you think you'd like to do this.
Ready to Book
Ready to book?
Please Contact Us to let us know you're interested if you haven't already.
Next step? READ and complete the forms below. The waiver and terms/conditions need to be signed (last page), scanned, and emailed to Raelene.
Gallery
Optional Extras